Submitted by

admin

on Tue, 2019-07-09 03:05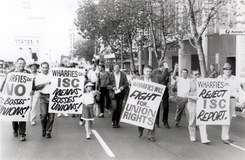 After one hundreds years of existence, the maritime workers' unions are firmly established as important components of the labour movement. In 1973, the SUA creates the SeafarersRetirement Fund (SRF), which starts as a $1-plus contribution with a $6 benefit payout - a significant step in ensuring the dignity of seafarers in their golden years and establishing superannuation as a bedrock principle. A 1974 strike by the WFF leads to substantial wage gains, as the union begins to grapple with containerisation and contemplates the notion of an industry wide union for stevedoring and the entire maritime workforce.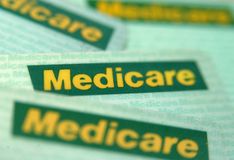 The price and income accords of the Labor Hawke Government are put in place. Unions agreed to hold down wage demands and, in return, the government pledged tominimise inflation. Supportersof the accords point to increased spending on families, child care and the creation of Medicare, while critics say the deal kept wages stagnant for a decade and undermined the broader fight for the Australian working class by imposing wage constraints and rigid bargaining frameworks.
---
Maritime workers play a central role in opposition to the Vietnam War. In 1967, the SUA refused to crew the Boonaroo, which was carrying barbed wire and ordnance to Vietnam; the action led to a song that included the chorus, "Oh, who will man the Boonaroo? Who will sail her, be the crew, sailing on the Boonaroo?" In September 1967, 2,600 Sydney members refused to work on the Jesparit, which was headed for Vietnam. After a similar refusal to load the Jesparit in 1969, the government was forced to recommission the ship as a naval vessel.
---
Maritime workers engage globally to end the racist apartheid regime in South Africa, including a 1976 waterfront ban on South African cargo to protest the killings in Soweto. The SUAplays a key role in enforcing the oil boycott against South Africa. Nelson Mandela later states that the oil boycott was a significant factor in toppling the apartheid regime because it denied the military and police easy access to fuel needed to power the brutal instruments of terror used against the people.
---